Warehouse and Shipping
Whether you need us to receive over sized items from Fedex and UPS or a whole truck load for an upcoming renovation Twenty Four 7 has both, the facility and equipment to handle all of your warehouse needs.
Let us customize solutions for all your shipping and receiving needs.
Professional Vehicle Storage

Store your vehicle in a high security, climate controlled, conveniently located automobile storage facility in Santa Barbara. Equipped with fire protection systems, TwentyFour 7 provides secure storage for all of our customers. Rest assured your vehicle is safe with us.
Moving and Storage

We offer a wide range of moving and storage services to best suit your business or residential needs. Our top priority is to minimize the stress that moving can create, by providing you with safe, reliable and professional moving services.
About Us
Twenty Four 7 Moving Specialists, Inc. has been specializing in the handling of high-end art and antiques for the upscale design trade in the California area since 1993.
Green Practices
We're a Santa Barbara based Moving & Storage Company that aims to change the wasteful practices of the moving industry.
Contact
805.696.9247
Email Us Here
26 Castilian Dr. Suite F
Goleta, CA 93117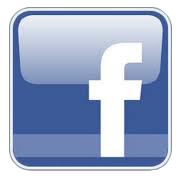 Find us on Facebook